Armed Forces Senior High School Uniform. Full Details
In this post, I am going to take you through all the necessary information worth knowing about the Armed Forces Senior High School uniform.
Let's start by first going through a brief of the Armed Forces Senior High School. I believe you would want to know.
Armed Forces SHS History
Armed Forces SHS was established on 28 January 1991 as part of one hundred and forty-six (146) Senior Secondary Schools which were opened throughout the country under the Education Reforms Programme which was started in 1987 with the Junior Secondary School. The school started with twenty-three students made up of seventeen boys and six girls as pioneering students with six teachers. The current population is above 1800 students.
Initially, only technical and vocational programmes were offered in the school until January 1995, when Business studies were introduced into the school's curriculum. In January 1997, Secretariat and General Arts studies were also introduced. Since 2003, the school has introduced Elective Science and General Agricultural Studies in the curriculum. Consequently, the school offers all the programmes approved by the Ghana Education Service for the second cycle of the educational structure in Ghana.
Though the school started off as a purely day institution, a hostel facility was introduced for an initial group of 50 final year students on 19 September 1997 to cater for wards of service personnel and others who hailed from outside the Kumasi Metropolis. With effect from the 2006/2007 Academic Year, the Ghana Education Service granted approval for the school to operate as a Boarding/Day School.
Ghana Armed Forces Uniform Meaning
The Ghana Armed Forces Senior High School is represented by navy blue and light blue colours. This is also the colour of their school uniforms, and they say a lot about the school since it is also the official colour of the Ghana Armed Forces.
Ghana Armed Forces Uniform Type
Male students wear a short sleeve shirt with shorts whiles female students of the school wear a shirt with an overall skirt.
Ghana Armed Forces SHS Uniform Sample
Below are samples of the Ghana Armed Forces SHS uniform.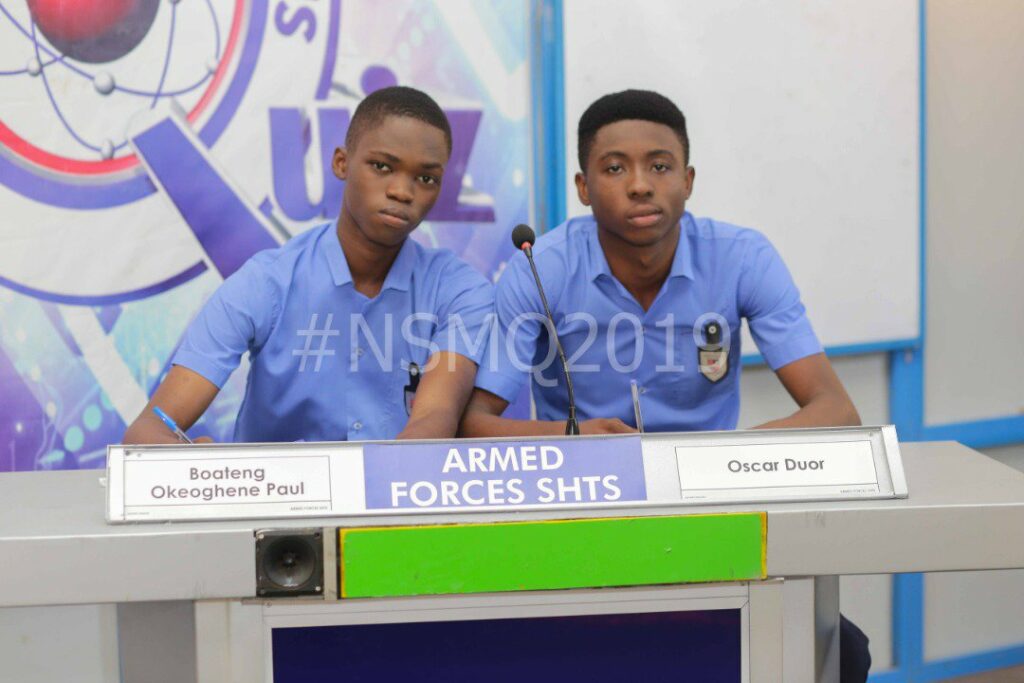 Thank You for reading this post from Latest Ghana as online entertainment and news portal from Ghana. Don't forget to recommend our site, Latest Ghana to your friends and family who might also profit from the information on our website and check out our other articles because we have more information to bring to you via your devices.
I believe you have any comments or suggestions to drop about this article, kindly make use of the comment box below and reach us for more discussion.
Latest Ghana is on the mission to promote anything latest from Ghana; Latest Entertainment News, General News, Sports, Insurance, Banks, Mortgage, Farming, Scholarship, Education and Schools Admission, Product pricing, Food, Fashion, Health, Business and more.